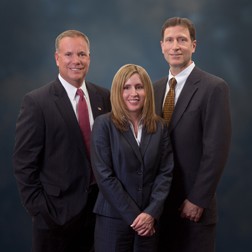 Mission Statement:  We endeavor to help people realize their retirement dreams.  We strive to do this by helping a select group of clients and their families build and manage their wealth.  We work closely with our clients to provide comprehensive and personalized investment planning.  We work for our clients as we would for our own families, and seek long-term relationships built on mutual trust and confidence. 
Founded in 2010, Drake-Kinzer Wealth Management, LLC combines the intimacy of a boutique wealth management practice with the global resources of Wells Fargo Advisors, one of the nation's largest financial institutions.   As members of Drake-Kinzer Wealth Management, Glenn Drake, John Kinzer and Rachel Waltjen have more than 74 years of combined investment experience serving individuals, families and small businesses and have been together as a team since 2003.
We hope your visit to our website will help you understand the opportunities and potential rewards that become available when you take a proactive approach to your personal financial situation.  Most importantly, we hope you see the value of working with us to pursue your financial goals. 
We're here to help educate you about the basic concepts of investment planning, to help you learn more about who we are, and to help with the proper management of your investments.  
Several key factors have helped calm the U.S. stock markets, but consider the potential for future volatility.

A look at some of the factors behind the recent market volatility and why investors should focus on long-term goals.

Social media is a convenient way for a small business to build customer relationships and gain market exposure.

Making accurate quarterly payments on schedule can help taxpayers avoid interest penalties for underpayment to the IRS.